les marques qui réalisent nos statuettes et figurines de collection en édition limitée
Découvrez les auteurs qui imaginent des statuettes de collection, drawing books, sketchbooks et sérigraphies pour vous séduire
Nos univers, de la BD Franco-Belge à Star Wars, en passant par le manga, le cinéma ou les jeux vidéos
Reference brands such as Khani, Granit associés, Comix Buro Champaka Brussels, ankama, rue de sèvres, quai des bubbles or Toth edition
Des marques mettant à disposition leurs créateurs pour vous présenter des statuettes, artbooks, sketchbooks, sérigraphies et affiches de grande qualité
la société française Attakus est spécialisée dans la création et l'édition de statues de collection
La société Khani Editions est spécialisée dans les produits de collection tels que des tirages de luxe, portfolios et sérigraphies
Les Éditions Granit Associés éditent, depuis 1994, des produits dérivés de la bande dessinée
Elle est spécialisée dans la production d'affiches, cartes postales, sérigraphies, lithographies, portfolios et autres éditions de luxe
Avec la collection Sketchbooks, Comix Buro vous invite à feuilleter les carnets des meilleurs artistes de la bande-dessinée et de l'illustration
Champaka Brussels est spécialisé dans l'édition d'art liée au monde de la bande dessinée : sérigraphies, portfolios et livres à tirages limités
Ankama est un groupe indépendant de création numérique qui œuvre dans le domaine du divertissement et la création de Bande dessinées et affiches
Le festival BD Quai des Bulles à Saint-Malo publie des sérigraphies et lithographies d'art en édition très limitée
les éditions Toth disposent d'une trentaine de titres de bandes, artprint et sketchbooks
Des statuettes de cinéma plus vrai que nature, découvrez tous nos produits dérivés Star wars et BlackSad
Découvrez les héros de film ou BD comme Jabba le Hutt de star wars, une collection en avant-garde
les statuettes de la collection Blacksad sont d'actualité comme Alma Mayer, Hans Karup, Kyle Karup ou encore Oldsmill
Laissez-vous tenter par nos figurines BD et produits dérivés Star Wars ou de la serie BD Blacksad
The droid is equipped with a blaster and several metal legs to move around, the attention to detail of our authors of rare coins
La statuette prototype représente Luke Skywalker, une œuvre exceptionnelle en vente dans notre boutique
Une boutique faite pour combler votre passion, des milliers de statuettes pour répondre à vos attentes
Prints of figurines are often in limited edition, take advantage of our promotions at the end of each month
le djinn en résine limité et numéroté vous plongera dans un monde magique et étrange
the bust of the Troll has a marble patina with phosphorescent flies, the must-have resin statues for collectors
Jedi Collectible Figure Takes Us To The Bright Side Of The Star Wars Force
Also discover the collections of serigraphs, engravings, sketchbooks and artprint of our great authors
Attakus met à votre disposition de nombreuses marques et artistes associés, créateurs de figurines, de bandes dessinées, drawing book et sketchbooks
With all our brands, you will necessarily find the figurine you are looking for to complete your collection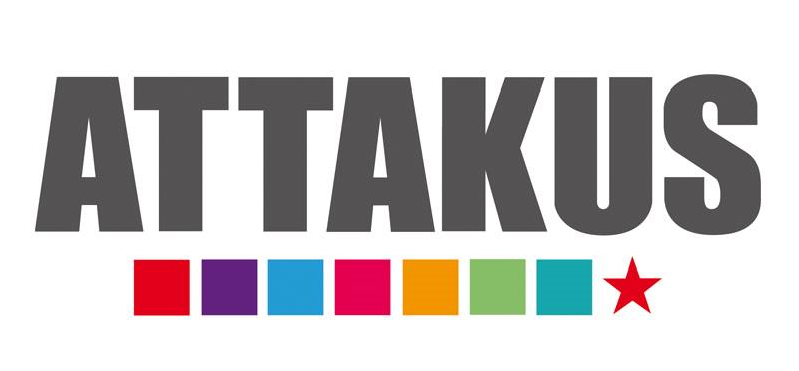 From Franco-Belgian comics to the Star Wars universe, via manga, cinema or video games, the French company Attakus is specialised in the creation and edition of collector's statues for known and recognised licences and authors.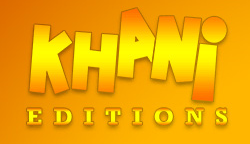 Founded in 1985 by Bernard Grailet, Khani Editions specializes in collectible products such as deluxe editions, portfolios and serigraph printings.

Since 1994, Éditions Granit Associés has been publishing products derived from comics such as posters, postcards, serigraphs, lithographs, portfolios and other deluxe editions. They collaborate with authors like Aouamri, Loisel, Juillard, Rosinski, Guarnido, Sorel, Crisse, Frank Pé, Mallié, Kraehn, Jusseaume, Wendling, etc.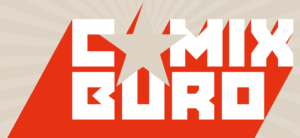 At the end of 2007, the creators of Attakus Agnès Charvier and Olivier Sztejnfater created the publishing house Comix Buro.
With the Sketchbooks collection, Comix Buro invites you to browse through the notebooks of the best comic and illustration artists.
In 2021, The publishing company is launching a brand new collection of black and white Artbooks with an original format, called Drawing books .
The first book, available in this shop, is dedicated to the drawings of Fabien Bedouel.
Indeed, in recent years Comix Buro has also published many comics, in collaboration with major publishers ( The Universes of Stefan Wul , Infinity 8 , Valhalla Hotel , Rendezvous with X , etc.)
Champaka Brussels specializes in art publishing linked to the world of comics: serigraphs, portfolios and limited edition books.
It is a major player in the 9th art, having worked with the biggest names: Franquin , Morris, Chaland or Yslaire.
Champaka is also a gallery specializing in the exhibition and sale of original comic strips.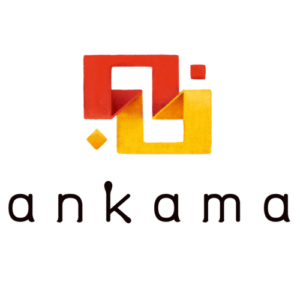 Ankama is an independent digital creation group working in the entertainment industry. Thanks to the enormous success of their massively multiplayer online video game in the mid-2000s, Dofus , the group launched its subsidiary Ankama éditions dedicated to the publication of novels, Comics and manga.

Rue de Sèvres, a subsidiary of L'École des loisirs (publishing house of children's and children's literature), was created in 2013, when Jean Delas gave up his place at the head of the family business to his son, Louis Delas, until then director of Casterman.
The latter, convinced of the need for the parent publishing house to open up to other genres, founded this branch specializing in the publication of comics
The Quai des Bulles comic strip festival in Saint-Malo publishes very limited edition serigraphs and art lithographs.
Affiliated with the Galerie du 9ème Art in Paris, Toth editions have around thirty comic book titles in their catalog (Caniff, Corben, Eisner, Juillard, Loisel, Bernet, etc.), as well as art books, exhibition catalogs and beautiful books.
Subscribe to our newsletter