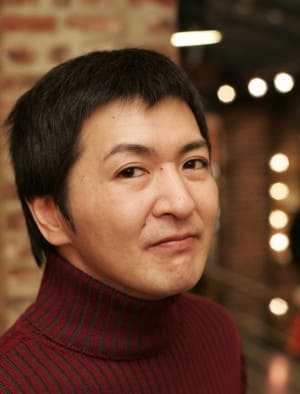 Né le 28 mars 1967 dans le département de Shizuaka, au Japon.
Après le lycée, il quitte sa province pour monter à la capitale, Tokyo, et se fait engager comme assistant d'un grand mangaka (dessinateur de mangas), Atsushi Kamijô.
Quelques années de bons et loyaux services plus tard, il prend son indépendance et commence une carrière de dessinateur d'illustrations.
Son champ d'action est très large : illustrations de couvertures de romans, de CD, de magazines, dessins publicitaires et bien d'autres encore. Quant aux détails précis de sa carrière, l'auteur reste évasif, voire mystérieux : « J'ai fait beaucoup de choses… Enormément… »
Le petit monde est sa première bande dessinée.
Source : Éditions Dargaud
Immerse yourself in the world of collecting Sketchbooks published by COMIX BURO and discover the sketchbooks of the best comic book authors!